Resources
This is where all guitar resources such as the
Online Metronome
and the
Guitar Tuners
are located.
Online Metronome
Click the image to go to the
Online Metronome
. This metronome has 4 different beats you can choose from: Beat 1 - is just a high hat cymbal on every beat without any accents. Beat 2 - has a snare hit on the 4th beat and a kick drum on the 2nd. Beat 3 - has an accent on every 3rd beat. And lastly, Beat 4 is just like the Snare beat but instead of a kick drum and a snare it uses what sounds like stomping feet and hand clapping. The beats per minute can be set from 50 to 250 beats per minute. So go ahead practice a scale or an arpeggio with the help of this
Free Online Metronome
.
Guitar Tuners
This is where you can download
Guitar Tuners
. Every guitarist should have a guitar tuner. Here are some programs that will help you tune your guitar. You will need a sound card with a mictrophone to use some of these programs.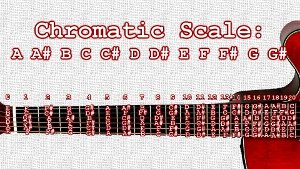 Useful Images
This is where
Useful Images
are stored. It's still under construction at the moment.